From the initial point of contact to living in one of our rental properties, tenants can be assured of a personal, conscientious and professional service.
Viewings
All viewings are accompanied by an agent with appointments made out of normal working hours and at weekends where required.
Tenancy Application
After finding a property that's of interest all prospective tenants over the age of 18 are required to submit a written application form and pass a credit check. An application form will be handed to you by the viewing representative. A form may also be collected from our office or a copy can be downloaded using the link below.

Application Fees
All applicants are required to pay a non-refundable Credit and Reference Checking Fee when submitting their application form. The amount payable is dependent on the total number of people applying for the property:
Fee for 1 person: £ 45 (inc VAT)
Fee for 2 people: £ 65 (inc VAT)
Fee for 3 people: £ 85 (inc VAT)
Fee for 4 people: £105 (inc VAT)
Once the application is successfully completed there will be a further Administration Fee of £100 (inc VAT) per property (not per tenant) payable upon the signing of the tenancy agreement. This is to cover the preparation of the tenancy agreement and inventory, registration of the deposit with DPS and other associated administration.
The Tenancy Agreement
All prospective tenants receive a draft copy of the tenancy agreement prior to signing, allowing them the opportunity to carefully read through the contract and ask any questions.
The Deposit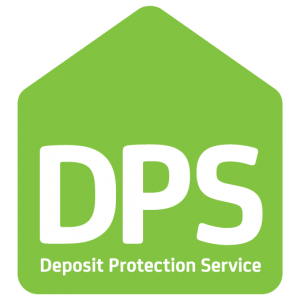 A deposit will be payable in all cases. Unless otherwise stated this will be equivalent to the monthly rental figure of the property plus £100. All deposits collected by Fairways are protected by the Deposit Protection Service (DPS). More information about DPS can be found at www.depositprotection.com.
Inventory & Utility Meter Readings
Every tenant who rents through Fairways will be provided with a detailed inventory and schedule of the property's condition. Fairways take all utility meter readings at the start of the tenancy and submit these, together with the new tenant's details to the service providers and inform the Council Tax authority.
Issues, Maintenance & Repairs
We aim to provide tenants with a service that is second to none. In the case of all managed properties we become the tenant's direct contact should any problem or fault arise during the tenancy. We have a team of local trusted contractors ready to deal with any maintenance work or repairs in the shortest possible time so as to cause tenants the least inconvenience.
For any queries about the properties we have advertised contact our office on 0114 274 9999 or alternatively you can email us on enquiries@fairways.uk.com